Special Packages
Birthday Package - $325.00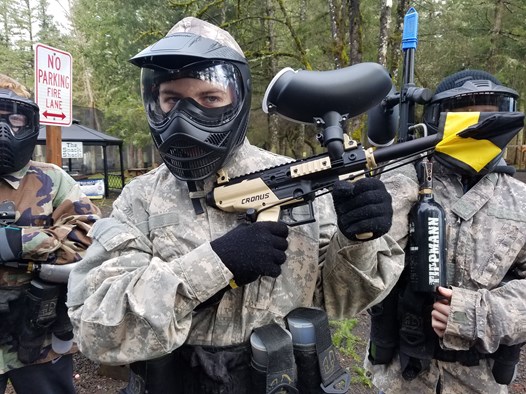 Entry and gear for six players, 2000 paintballs, a brand new Tippman Cronus paintball marker, CO2 tank and mask as a birthday present YOU KEEP!!! - $35.00 for each aditional player over six, includes gear and 330 paintballs.
Reservation required.
---
Splat Action Gold Membership Card
By being a Splat Action Gold Member you will be entitled to special perks, benefits, and big savings. The Gold Membership Card is valid for a full year from date of purchase. Use it every time you come to Splat Action whether you need to rent gear or have your own equipment and yu will save money. The cost for the Gold Membership Card is $125.00 per year.
They also make great gifts.
Gold Membership benefits and perks include:
Save $10.00 off Entry Fee
Save $10.00 off any case of paint (2,000 rounds)
Save $10.00 off Paintball Marker rental
Other perks include free goggles, pack with pods, camo jacket, armor and barrel covers
Receive 10% off all tournament Big Games or other Special Events
Receive 10% off on all retail goods sold at the field store*
Bring new player and they receive half off any rental package
(*Once a month you can invite a new player and because of your membership, they get in for 1/2 price on any field fee or rental package.)
Also save 10% off at the Snack Shack (*when open)
All benefits and savings are valid for regularly priced items and services. These benefits are not allowed to be combined with additional discounts, specials or coupons. These membership savings cannot be applied to gift certificate purchase or third-party events.