Paintball Summer Day Camp For Kids!
For ages 9 - 17!
At the Northwest's Largest and Longest Operating Paintball Park Since 1986!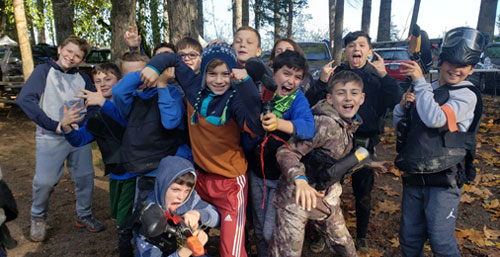 Summer Dates:
June 19 - 23
June 26-30
July 10 - 14
July 24 - 28
August 7 - 11
August 14 – 18
Camp Hours
Monday – Friday 9:30am – 3:00pm
Pick-Up / Drop Off
Tualatin Fred Meyers
Pick up at (8:15am-8:30am)
Drop off: (3:45pm-4:00pm)
19200 SW Martinazzi Ave
Tualatin, OR 97062
Oregon City Shopping Center
Pick up: (8:30am-8:45am)
Drop off: (3:30pm-3:45pm)
1900 McLoughlin Blvd
Oregon City, OR 97045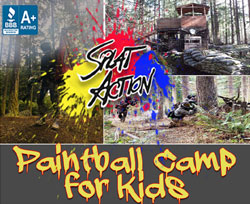 About Us
Splat Action is family owned and operated with over 40 acres of towers, bunkers, foxholes, tree houses, villages and more! We offer the very best outdoor playing experience all the way from Seattle to Sacramento!!! To learn more head on over to our About Us page!
Each camper will learn (but not limited to) the following!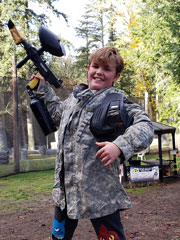 Communication!
Sportsmanship!
Teamwork!
Game Tactics!
Snap Shooting!
Bunker Blocking!
Our Mission
To ensure that the sport of paintball remains fun, exciting affordable, and safe, through education and awareness!
Our 5 day summer camp will focus on teaching each player the fundamentals to becoming a exceptional paintballer!
Our Fields
We pride ourselves on our 40+ acres of playable scenario fields that are fully loaded with bunkers, villages, tree houses, and foxholes for campers to explore and play on. We are located outside of Molalla Oregon. We are 45 minutes from downtown Portland! To see more of our awesome play areas check out our Photo Gallery!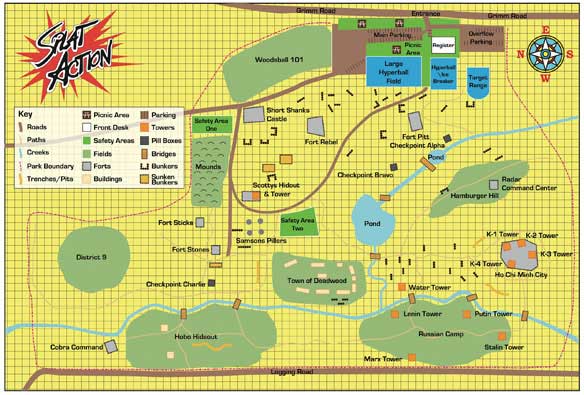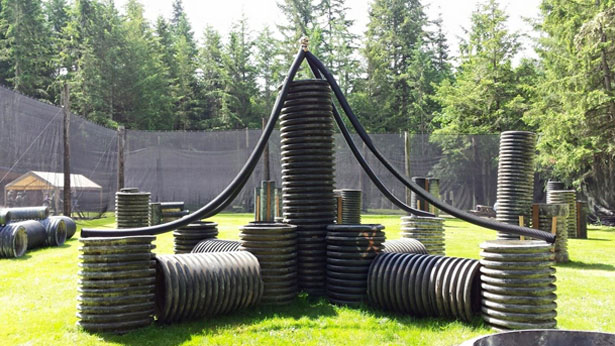 The Gear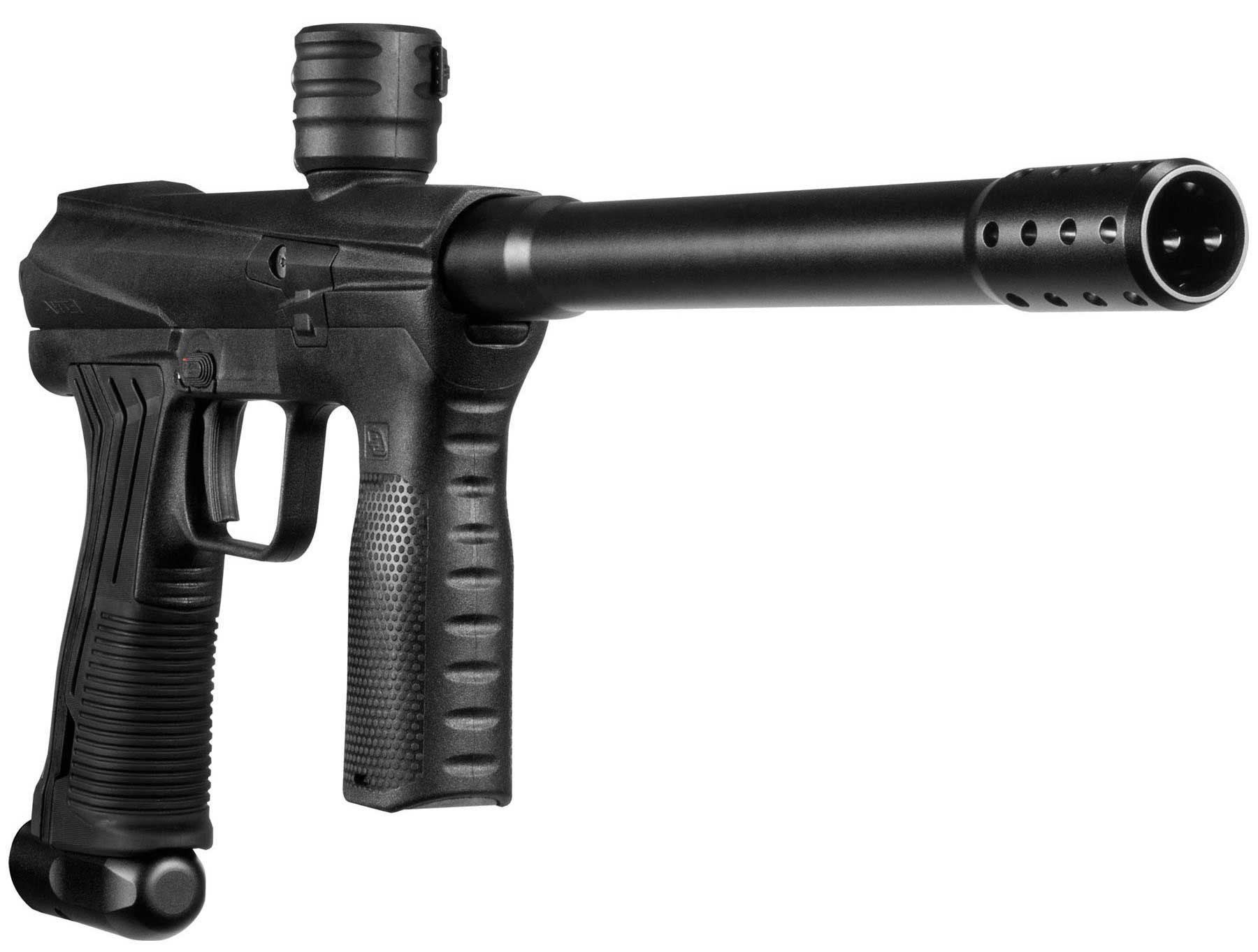 Each camper will be using a Planet Eclipse EMEK Variable Velocity paintball marker with unlimited paintballs and will have access to our camouflage jackets and battle armor to use at each visit so they can play out their battle royale and get an adrenaline rush at the same time! Along with using an ultra brittle paintball, every marker is tested daily at the chronograph to 270 FPS (Feet per second) At this velocity, the

paintballs break super easy without a sting! Although some players are more sensitive than others, we take every precaution to minimize welts.
Along with supplying all the equipment needed to play safely, we will be providing a personal pair of full face protective goggles that each camper can customize and use during the camp duration and keep once they're finished with camp!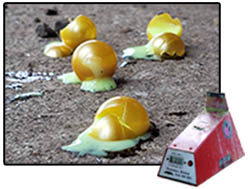 Convenient Shuttle!
To ensure camp is accessible for all kinds of busy parents, we have convenient drop off Fred Meyers in Tualatin, and the Oregon City Shopping Center in Gladstone to make transportation a breeze and save you the drive!
For drop off campers, camp is from 9:30a.m. - 3:00p.m.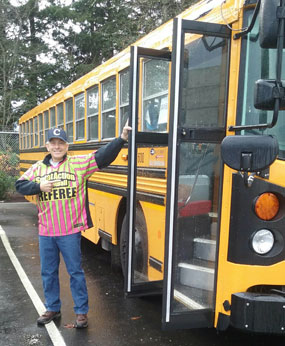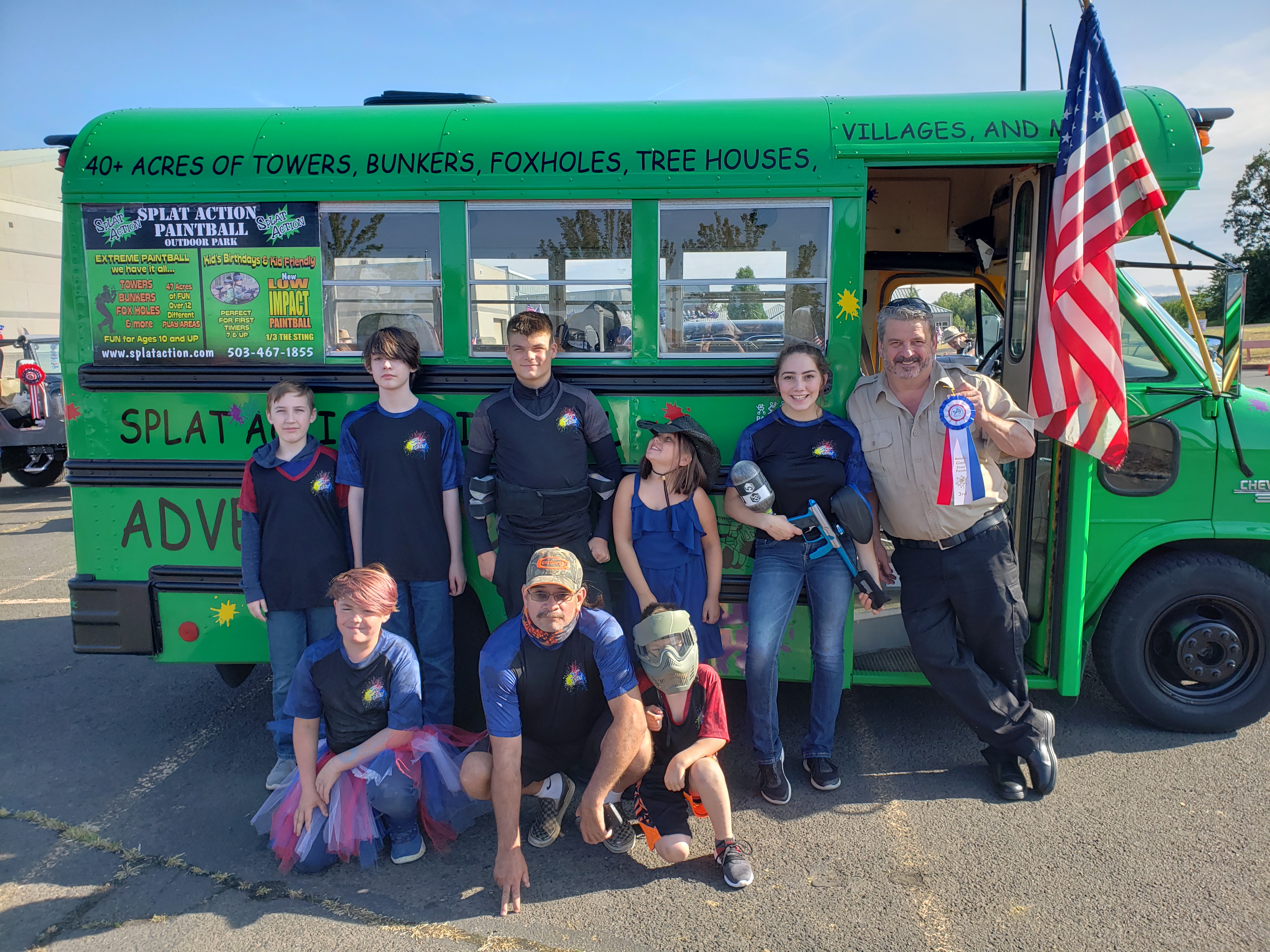 Pricing
$525 - For the ultimate paintball experience! Tuition covers all the gear, and paintballs each camper will need for the 5 day duration! Includes shuttle service to and from camp!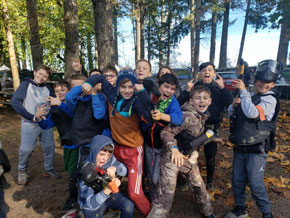 As an Added Bonus!
($125 Value!)
Each camper will be issued their very own Splat Action Gold Membership card on graduation day! By being a Splat Action Gold Member you will be entitled to special perks, benefits, and big savings! The Gold Membership Card is valid for a full year! Use it every time you come to Splat Action whether you need to rent gear or have your own equipment and you will save money.
"He personally rated you guys daily at 110.
His words: it was amazing! I loved the maps, foxholes, bunkers, tree houses, trenches, cover, barricades,castles and villages! I liked all the modes. It was the best I loved it. Rod, Shane and the buss driver were amazing too. Thank you for the mask and the t-shirt. I loved everything about it."
"Thanks for a camp well done, -Sheri"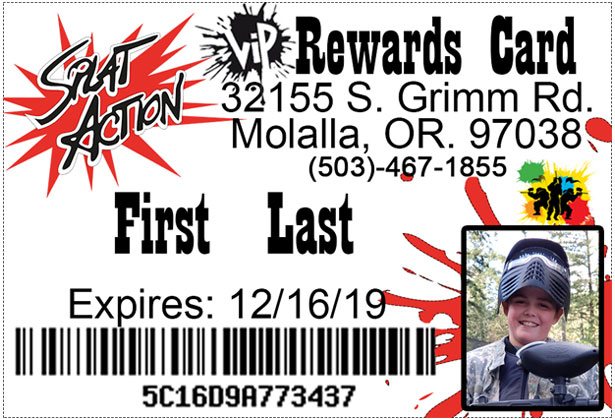 Staff
We hold our staff to an exceptionally high standard! Along with being first aid and CPR certified, every staff member has undergone a vigorous screening process to ensure the safety and well being of each camper. Our staff focuses on making sure the needs of each and every camper are met, making sure that no camper feels left out of the fun! Instead of acting as a forceful authority, we aim to guide in a fun, family, big brother style of leadership.