Tippmann Birthday Party Package - $335.00
For groups of 6 or more perfect for birthday parties! (We provide the present!) Birthday Guy or Gal takes home a brand new Tippmann Cronus! (or upgrade to the Tippmann TMC!)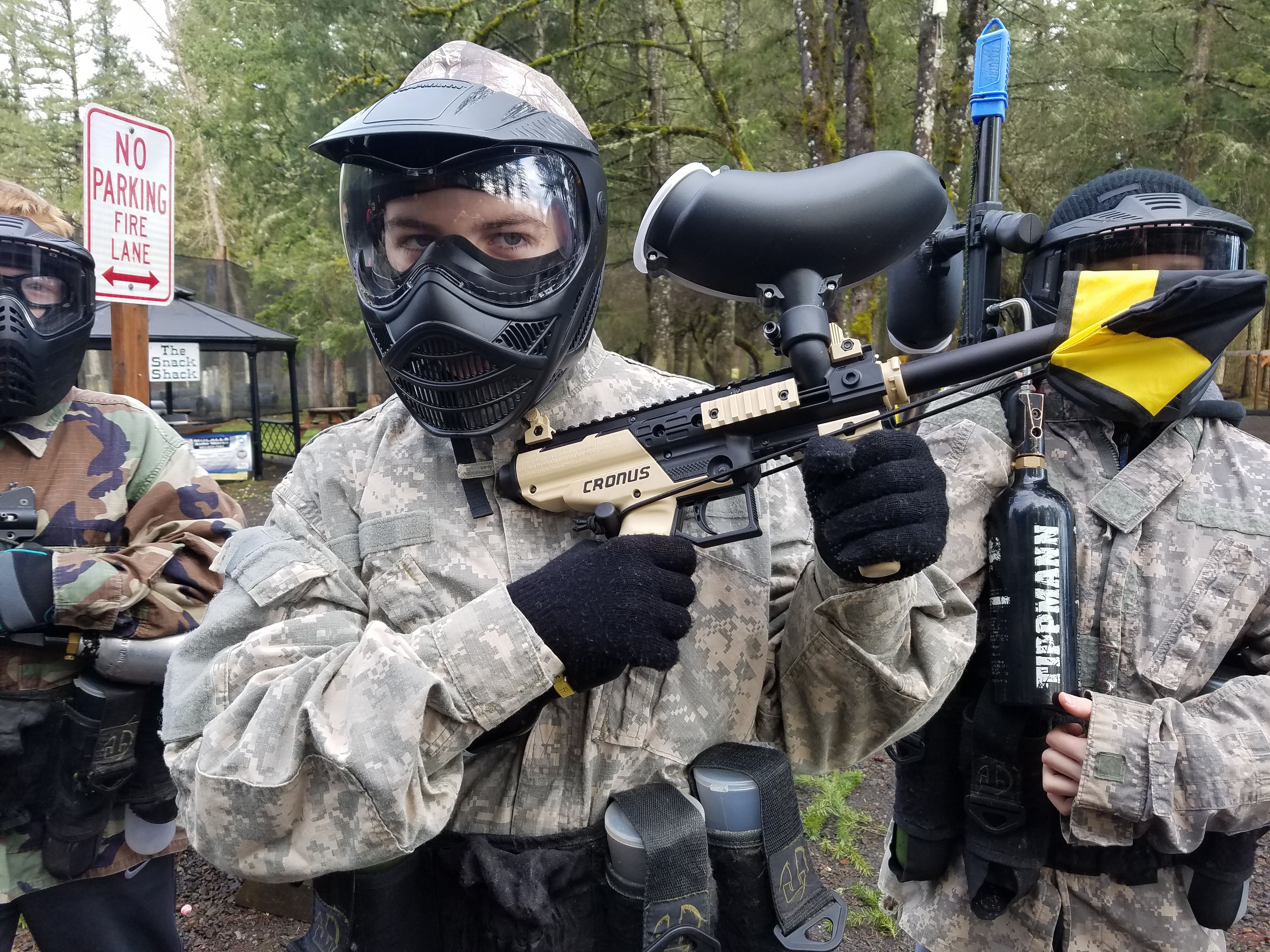 Tippmann Birthday party Package Includes...
Brand New Tippmann Cronus + Goggles (That you keep!)
(OR Upgrade to a brand new Tippmann TMC)
Disposable CO2 Tank (Tippmann Cronus only)
Field Entries and Rental Packages - (For everyone else not using the sweet new marker)
(Marker, Goggles, Speed Loading Tubes, Camo Jacket and Armor)
333 Paintballs per person
-Each additional player over the original 6 is added into the package for an additional $35.00 - Includes an additional 333 paintballs per person!
Reservation required. Check Availability