Spartans at the Gates of Splatica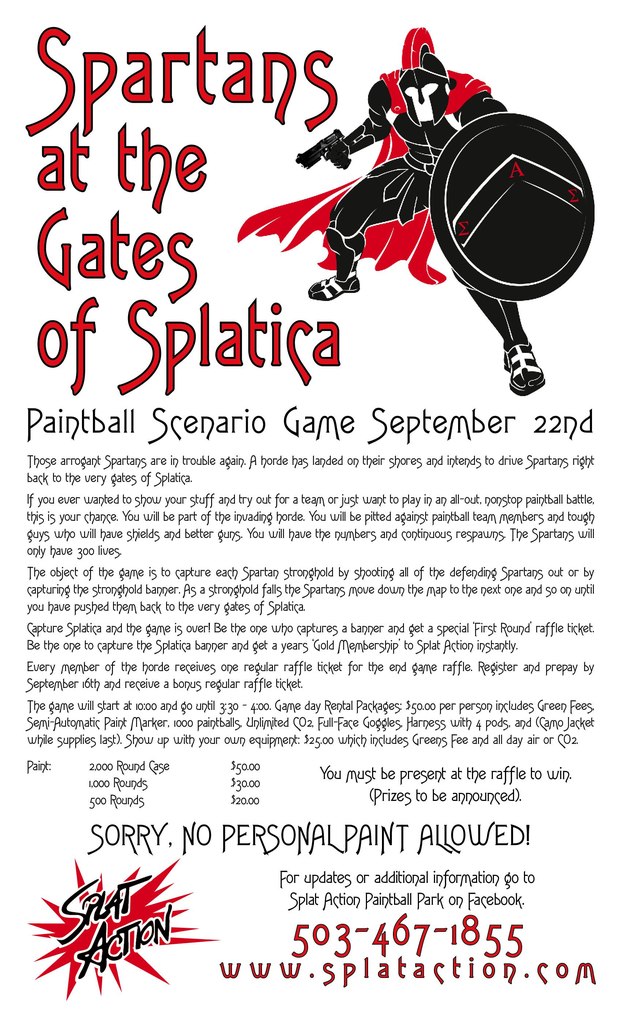 The Spartan game is a test of endurance, perseverance and aggression. As part of the horde attacking the Spartans you will be fighting for possession of one Spartan stronghold after the other all day long. Each stronghold will have it's own challenges that must be faced and overcome before you can move onto the next. The ultimate challenge will be if you manage to push the Spartans back to the very gates of Splatica. And you had better believe that Splatica will a very tough nut to crack.
Consider this game as tryouts for a spot on a team or for teams looking for sponsorship. If you have a team and want us to sponsor you, then come out with at least 90% of your members, a sheet with your team name and team roster. If you are a player and are looking for a team, come out show everybody what you've got.
---
‹ Back